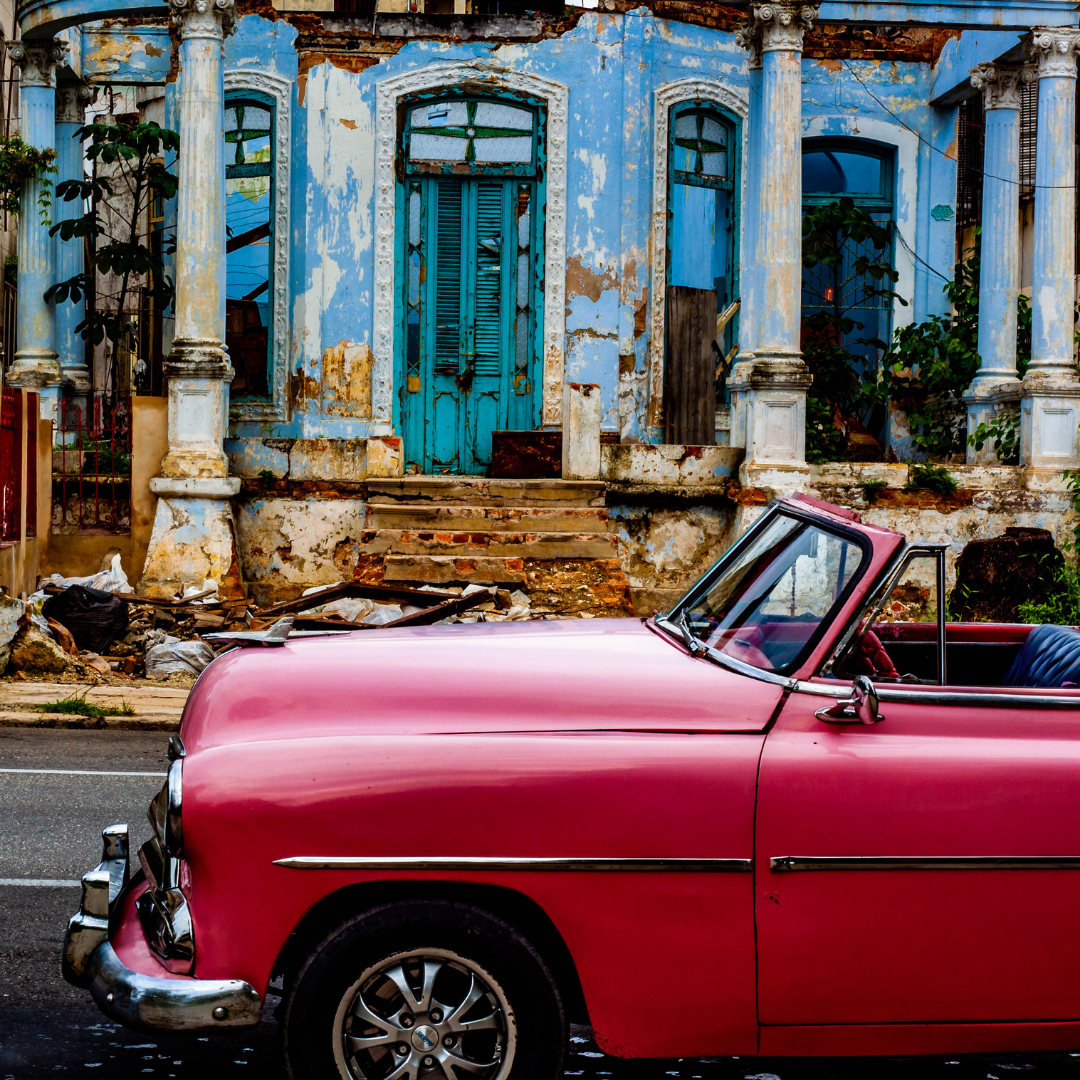 (Updated 15th November 2020)
A lot of people worry about what to pack for Cuba. But honestly, it's easy. It's a chilled out island, so unless you're an Instagram Influencer and need that photo of you in your red dress and stilettos in Havana, leave your high heels at home!
(p.s. Instagram influencers stick out like sore thumbs – tone it down Karen, and stop flaunting your riches in front of the Cubans). 
Anyway, I'm not going to tell you how many tops or pairs of knickers you should pack for Cuba – I'm pretty sure you'll be able to suss that one out for yourself. But a word of advice – you'll probably overpack. You don't need eight pairs of shorts, I bet you'll only wear one. You can do your washing out there (see below) so take minimal items and save on luggage!
Footwear? We're packing flip-flops, trainers/converse, sandals.
Clothes? We're packing shorts, t-shirts, summer dresses, those super cool baggy hippy trousers, crop tops, loose jeans. Check the time of year you are going, and the weather. Cuba can be hot and humid during the day, and sometimes a little chilly in the evenings.
Towels? It would be unusual for a casa particular to not supply you with a towel for showering. But, from experience, the towels are often hand-size. If you want to swan around the room in your towel getting ready for your night of salsa, bring your own. I recommend a micro-fibre travel towel – they're cheap, lightweight, and dry really fast.
Toiletries? Bring everything you need. It will be nigh-on impossible for you to pick up some L'oreal suncream or Max Factor foundation in Cuba. Bring everything and bring back ups. And once you're leaving the island, give your leftovers to those who need it more – click here for more information on who to donate your gifts to. 
Passport
Visa
Travel insurance – printed out
Cash – see tip #2 above
Mosquito repellent
Tissues/toilet roll (you're welcome.)
Anti-bac hand sanitiser 
Stomach settling tablets (you're welcome.)
Sun-cream
Plug adaptor + chargers
Hand-held fan (it gets hot guys)
Playing cards
Ladies – bring your sanitary items, you won't find your favourite brand in Cuba. 
Day pack/handbag
Precriptions/medicine
Condoms (safety first guys)
Spanish Phrasebook if you're a newbie
Travel journal + pens
A good book
Leave your guidebooks at home! Go adventure!
The money situation in Cuba has recently (summer of 2020) had a massive overhaul. So forget what all the other blogs say, because they're probably out-of-date now.
If you're staying in casa particulares, they're usually happy to help you out with your laundry. You'll pay a small amount – this usually depends on the amount of clothing you want to wash. From experience, this ranges from 2CUC to 10CUC and never much more. If you've only got a couple of small items and they're doing a wash anyway, chances are they won't charge you.
I've only had one strange experience and I was in Trinidad. I kindly asked the owner of the casa if she could wash some clothes for me. Her answer? "Nope, there's no water in Trinidad". When I replied enquiring if this was just a temporary issue (i.e. plumbing, drought), she told me "no, there is never any water in Trinidad and there is absolutely no way you can wash your clothes".
So, naturally, I took myself to the bathroom and washed my undies in the shower with a chunk of soap. It did the job nicely.
Finally, don't forget to sort your technologies out before you travel. Make sure you understand the internet situation and that you've downloaded all the useful apps you'll need once you're here. Thank me later guys!
So there you have it: everything you need to know about what and how to pack for Cuba. 
Have we missed anything off? Drop a comment below!
Did you find this post interesting? Please support us and share it!
Pin and save this blog post for later