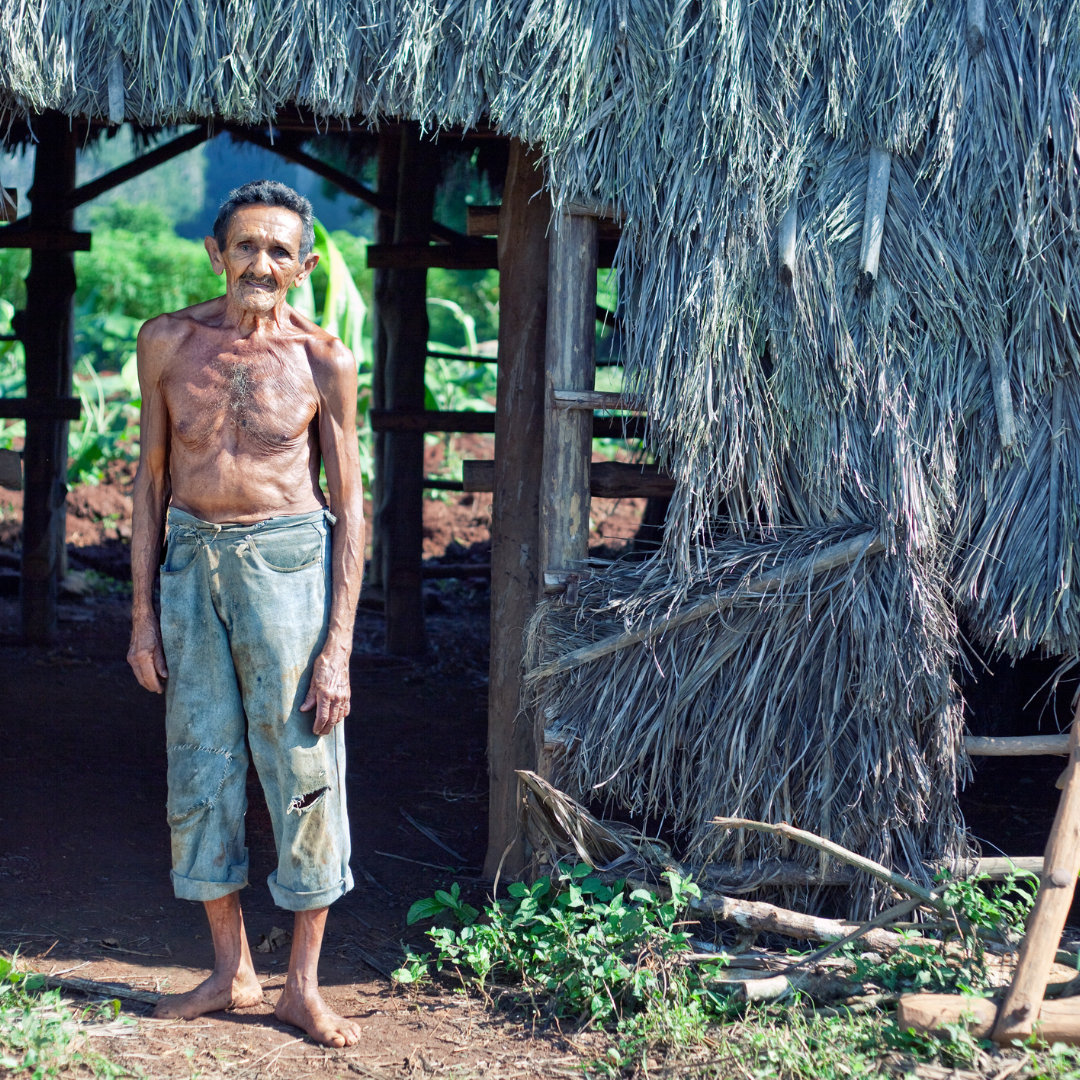 (Updated 15th November 2020)
Who doesn't love receiving presents? Even the most fortunate of people love receiving gifts, but it's a good idea to understand why you should bring gifts to Cuba, who needs what, and what types of things would be most useful and appreciated.
WHY DO I NEED TO BRING GIFTS TO CUBA?
Firstly, you don't need to bring any gifts to Cuba. You can quite simply come on your holidays and enjoy yourself; you deserve it.
However, whilst you and I might consider our daily dose of deodorant to be just another mundane item on the shopping list, in Cuba such luxuries can be really hard to come by. Toiletries, for example, come in to the shops infrequently, and once word quickly spreads of the long awaited delivery, they fly off the shelves in a heartbeat. Some people even bribe the shop assistants to save their products, and the shop assistant makes a commission. 
Bringing useful gifts to Cuba is not only a kind gesture, but will be appreciated more than you may think. And let's not forget that the Cubans are incredibly generous and hospitable with what they have, so to returning the favour by bringing useful donations will go a long way.
Having said that, you won't experience Cuba like a local without learning a little of the basics. Your Spanish attempts will go a long way, show politeness, a willing to engage, and may even open you up to new experiences that you wouldn't have found otherwise. So, order yourself a beginners phrase-book and make sure to pack it in your hand luggage!
We believe that one of the purposes of travelling is to see and experience things different from our own. In which case, why not use this trip as an excuse to extend your repertoire and start a new hobby? Spanish is a simple language to learn, is spoken in many countries around the world, and is invaluable in furthering your travelling experiences!
WHO SHOULD I BRING PRESENTS FOR?
Generally speaking, the owners of the casa particulares are not considered the most needy of people in Cuba. They have ready access to hard currency because they work in tourism and you bring them a lot of money.
The same can be said for taxi drivers who work between the main traveller hot-spots (Havana – Varadero – Viñales – Trinidad), the workers in your hotels, and the tour guides.
If you want to bring presents to say thanks to these people, by all means do! It will be appreciated, but do not be surprised if your luxury items are then sold on to others…
If you want to bring gifts to help those who need it more, see our list on 'specialised donations' below.
Note: the majority of the below items can technically (sometimes and with great difficulty) be purchased in Cuba, but without much variety and with an uncomfortable price-tag. Since the summer of 2020 when dollar stores were introduced to Cuba, there is now a greater inequality. If people do not have access to USD, work in tourism, or have family abroad, they are seriously lacking the ability to purchase the below goods, as they are mainly sold in said dollar stores. 
General donations:
toothbrushes
toothpaste/mouthwash/chewing gum
soap
perfumes/body sprays
deodorants
plasters/basic first-aid care
sun-cream
shower gels/shampoo/conditioner
female sanitary products/condoms
beauty products for both men and women
hair ties
medication (e.g. paracetamol, ibuprofen)
tea-towels / old towels
sewing kits
Specialised donations:
clothes – clothes in Cuba are expensive, hard to come by, and not always the best quality. Whilst, of course, everyone is clothed and can get their hands on the basics, think for a moment about how much you enjoy wearing a nice Adidas t-shirt or walking in a comfortable pair of shoes. In Cuba, receiving such gifts of good quality is rare and appreciated.
outdoor gloves/gardening gloves/utility wear – don't forget about those who are outdoors working all day. Whether working in their tobacco fields, their garden, or riding horses for miles, there aren't often provisions in place to make their work easier. A pair of durable gloves would go a long way.
stationery – bring a bundle of pens from the 99p store, head to a local school or rural business, and watch their eyes light up! Paper, pens, story books, crayons, toys, sewing materials, and craft materials are much more hard to come by in Cuba.
household items – e.g. kitchen knives, garlic crusher, scales, non-stick pans, utensils, fold-up colander, lightbulbs, batteries, hooks, storage units etc.
Did you find this post interesting? Please support us and share it!
Pin and save this blog post for later