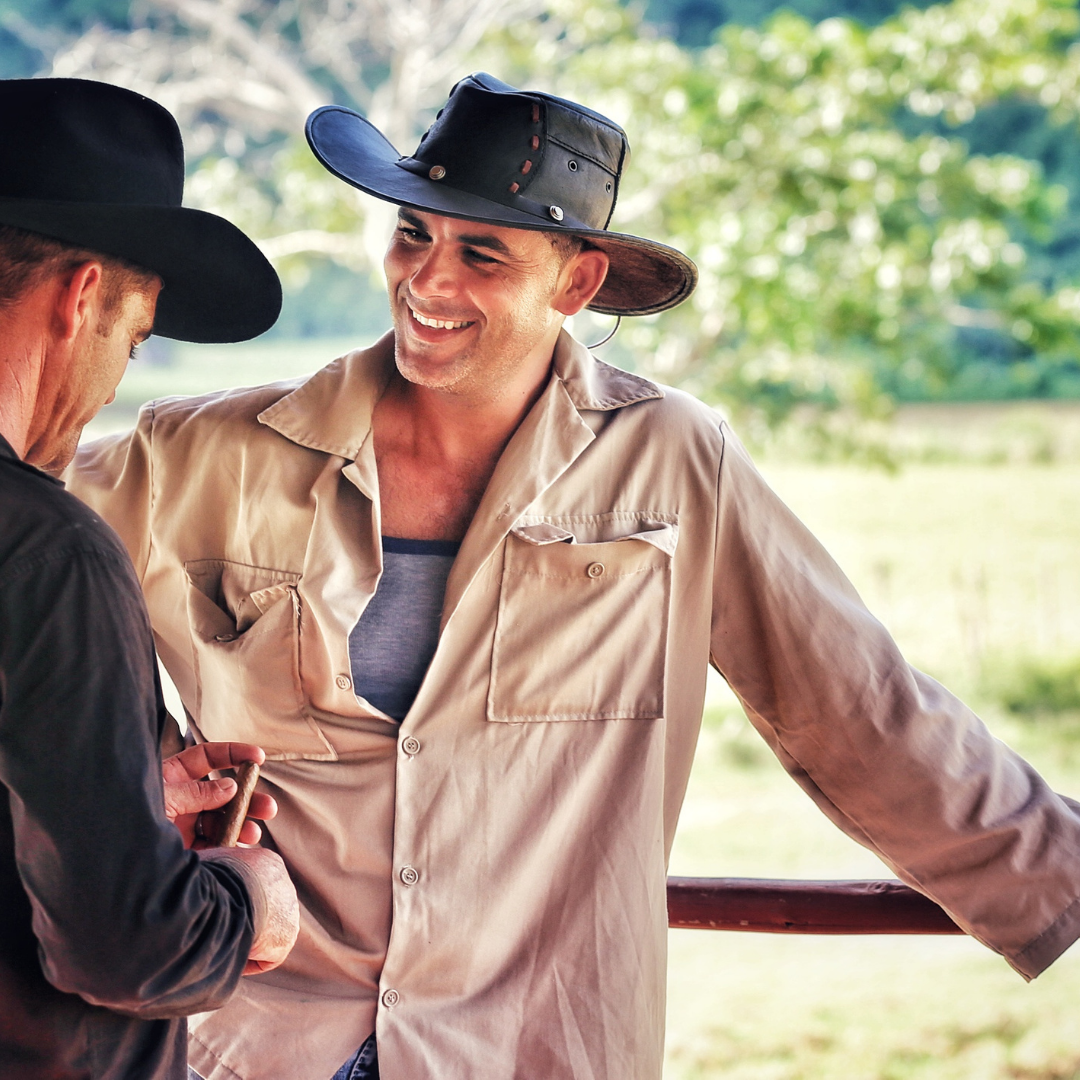 There are many tour operators, group travel organizers, travel agents and websites out there who offer travel to Cuba. And you know what, there's only a handful of them that I would actually rate. I don't say this from a competition stance, but instead from a potential customer's point of view. Cuba isn't like any other country in the world, and to experience it and actually have a good time, you should choose your host/organiser very carefully. 
Cuba is a country where ANYTHING and EVERYTHING can go wrong
So imagine if your trip leader or organizer had never been here before and doesn't know the ropes...
I recently discovered that so many group travel organizers and general travel planners/companies so often plan and carry out their trips alone, without having even been to the country, without hiring a local specialist. I MEAN – WHAT?! To me this is beyond crazy. How can you lead a trip to a country that, let's be honest, you have no idea about? Do they speak the language? Have they been to the restaurants before sending their customers there, or have they just read the TripAdvisor reviews and are hoping for the best? What happens when the taxi they booked online doesn't turn up on time and, in Cuba where they won't have regular internet, they can't get in touch with the driver? Because all of the above happen. I know, because they've reached out for me to fix it. Or I've seen their travel business fail. 
And you know what, many of them think that nowadays travel is just something that can be organised from the internet. They just go on to AirBnB, select accommodations that have nice photos and decent reviews, find an online taxi service, and book AirBnB Experiences as the daily activities. I know this happens because I've met these tour leaders who have told me this is what they've done. 
And you know what their customers say? "Cuba is OK but not great", "the food in Cuba is terrible", "the taxi didn't turn up", "Cuba's pretty but I wouldn't come back". Considering how their tour leader planned their trip, I don't blame them.
It's like the blind leading the blind. And in a country like Cuba, you won't want to be blind. 
Cuba is a country where ANYTHING and EVERYTHING can go wrong. Click here to see my blog post on whether or not Cuba is for you. Basically if you want 5* accommodations, luxurious travel, and an easy trip, Cuba is most definitely not for you. You need an open mind, a thirst for adventure, and an understanding of the political/cultural/economic situation – or a guide that can show you. 
Why you should travel with us and/or let us plan your trip
I'm going to be honest and blow my own trumpet, because I wholeheartedly believe it. You only have to read our reviews for some backup.
I'm in a unique position and there's only a handful of us on the island, that I know of. I see & understand both sides: Cuba as a tourist, as I came here primarily as a tourist and am still a 'foreigner' here, but also Cuba as an insider. I'm fluent in (Cuban) Spanish, I have a Cuban husband, and I have been knocking around here for 4 intensive years and I've been through my fair share of experiences. 
This experience gives me the rare ability to bridge your travel experience, to be that someone in between the 'tourist' and the 'local', to help you navigate the complications and nuances that you – the newbie here – simply couldn't do alone.
You could choose to spend your time in Cuba struggling with logistics, negotiating with negotiators, trying to avoid the inevitable and numerous scams, struggling with the language, getting in cars that break down or never arrive, eating terrible food and basically feeling lost. Trust me, I see it and hear it – A LOT!
OR you could spend your time relaxing and experiencing the best parts of the island, by cutting out the crap that would only stress you out. And that's where I come in. 
I can plan you trip to every tiny detail if you want me to. I can plan a loose itinerary and let you do the rest. I can give recommendations and pointers. And I can give the honest trust from a fellow travellers POV as well as a local. Want tourist attraction? I'll give you it. Want it with a twist? I'll give you a twist. Want to never see another tourist during your trip? Count on me. 
I've spent the last 4 years becoming a specialist in Cuba travel, Viñales in particular. I've built up an incredible, genuine, hard-working and knowledgeable team. In fact, we're more like a family. The family stems from drivers to guides to accommodation hosts. Restaurant owners, small business entrepreneurs, farmers and professional chefs. Whatever you want, I know the person. And if I don't, I know someone who does. 
If you know me, you know that I'm not usually a huge fan of group travel. I seize up at the thought of being told when to wake up or that I have to be in a certain place at a certain time. Paying a lot of money for that and putting the trust of my annual holiday in someone else's hands is too much for me to handle. But if you're gonna do it – let's do it well.
Over the last two years I've been expanding my expertise and opening my mind to hosting and helping group travel, and I gotta say, I'm starting to like it! I've hosted & planned trips for some awesome group travellers from all corners of the world and am continuing to do so well into 2021. 
BUT with some caveats: I only want to work with groups that are looking for more than just the regular tourist experience. If you want to stay in a hotel and not interact with the locals, but just get your cute Instagram picture on the beach, we won't be a good match. But if your group want to see some authenticity, some raw and often challenging aspects of the culture, eat great food, support the local communities, and have an 'experience' rather than just a 'holiday', get in touch.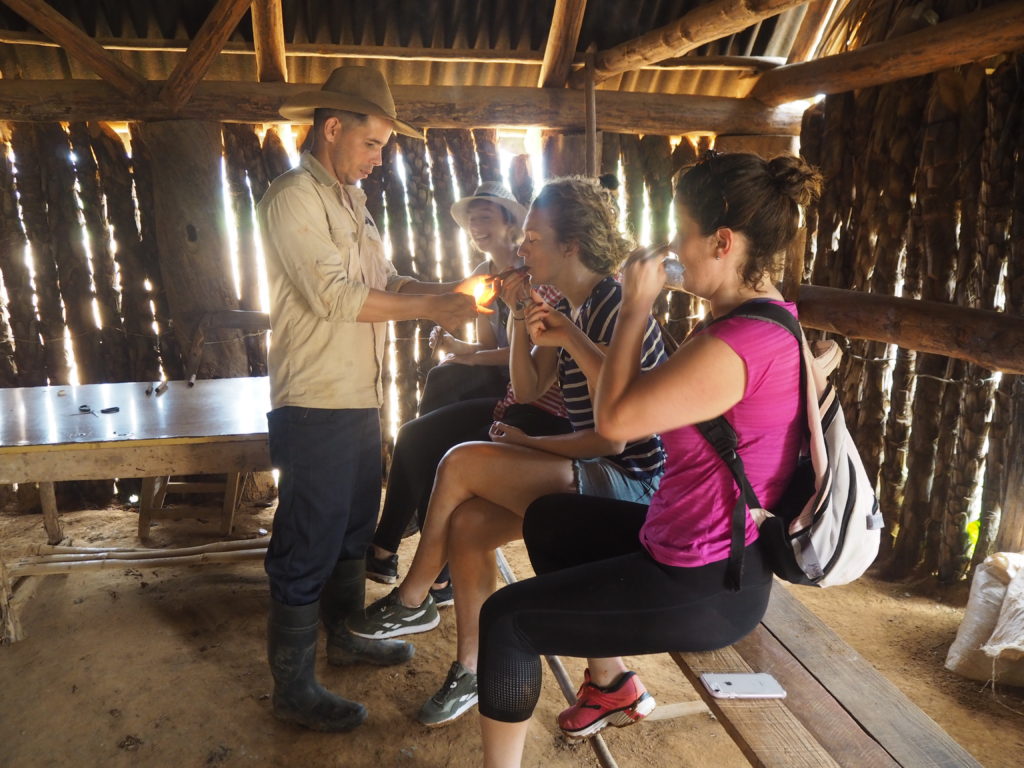 Essentially, why would you pay to go on a trip with a host/organiser who didn't know anything about the country?

That's where I come in. If you're a host and want to plan a trip to Cuba but have never been, I'm your gal.