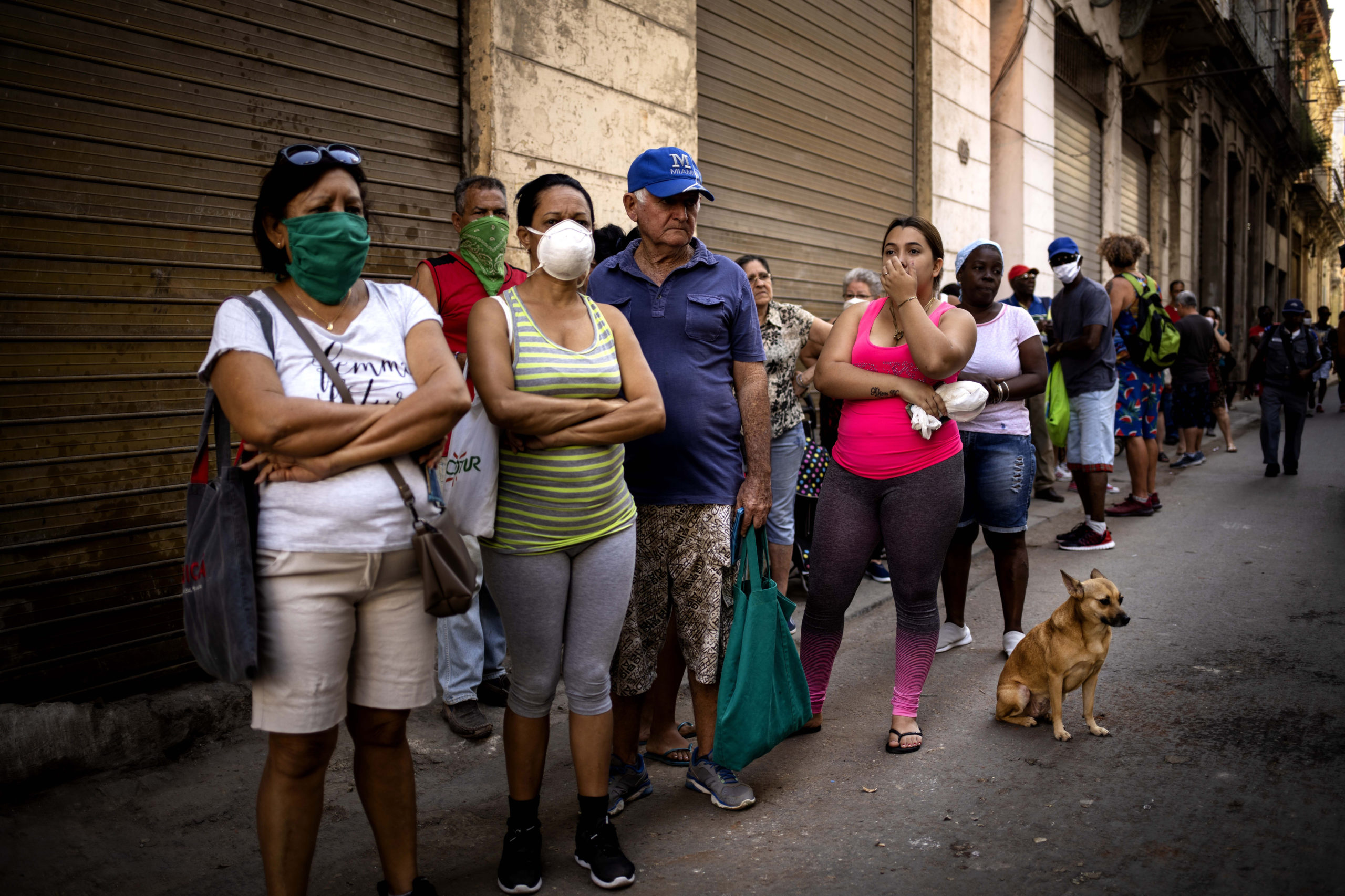 (Last update: Wednesday 25th June 2020)
Addressing your health, safety and peace of mind during this outbreak of COVID-19 coronavirus
As the spread of the coronavirus now slows and news of the re-opening of the island begins, we anticipate a strong and exciting 'high season' from November 2020 onwards. 
We are already receiving bookings for the Christmas and NYE period as well as next Spring 2021, so on behalf of the entire Cuban population, we thank you! Your support will bring some life and energy back into the island that has struggled immensely, as has the whole world, during the pandemic.
Refund/Cancellation policy:
All standard and bespoke trips purchased before 23rd March 2020 are entitled to a date change for any tour of the same or lesser value up to 18 months from the original purchase date.
Current situation in Cuba
Cuba reported its first 3 cases of Covid-19 on 11 March 2020 in the town of Trinidad. Since then, the island has seen only a small amount of people diagnosed, with 85 reported deaths to date. 
Cuba has a well-respected, strong and advanced health service. Whilst that is a sweeping statement, and it must be clear that there are huge difficulties with medication access and quality of hospitals, in a general sense the government's central control over society has benefited the population during COVID-19 due to it's strict and very fast moving actions implemented.
At Cuba's international airports, health screening is taking place for those arriving to the island and is done so in a controlled and discreet manner. In the event that any arriving passenger displays coronavirus symptoms, the passenger would be taken to the Pedro Kourí Institute of Tropical Medicine, the leading body specialising in these types of illnesses.
In addition to following the UK government information, we are also following the lead of government authorities in Cuba as well as maintaining daily dialogue with our team in Cuba to make sure we have new information as quickly as possible.
Why travel with us when the island re-opens?
Now offering 'Away From The Crowds' trips, with extra focus on post-COVID social distancing itineraries. Click here for more info.
Viñales has nothing but wide-open beautiful landscapes to explore independently or with a guide at a safe distant. With our insider knowledge you won't get sucked into the main tourist hotspots, and will in turn experience Cuba in the way it should be experienced – authentically!
We know the authentic off-the-tourist-trail paladares (private restaurants), many of which are farm-to-table and in extraordinary locations outside of the touristic town. Not only will you eat well, but you'll eat where the locals eat, for a fraction of the price, with endless views, and most importantly right now: no overcrowding. 
We can tailor your trip to suit your specific needs rather than having to stick to a strict itinerary with the bigger travel agents. 
With limited internet, Viñales is the perfect place for a digital detox. After the stresses of the pandemic, it's time to take a break from social media and the news. 
Want some beach time with your Cuba trip, but don't want to go to the touristy and over-populated beach resorts (which also have terrible hotels and food)? We're a day trip away from the secluded Cayo Jutias, literally paradise on earth and you can have the whole beach to yourself (if you know where to go!).
Strict COVID-19 social rules are already in place and strongly adhered to. From day one, even before the island officially closed it's borders, our team were wearing masks and applying hand sanitizer repeatedly. The people look after one another, and will look after you even more. 
We hope that this flexibility offers you a little peace of mind concerning your travels with us. The travel and tourism sector, as well as other small businesses, have been especially hit because of the virus and the uncertainty that it has brought. We really appreciate your continued support of our business and of the Cuban people. 
We are currently updating our COVID-19 safety and cleanliness guidelines for transportation, accommodation and excursions. It is incredibly important to us that we have both yours and our safety in mind and we will be doing everything possible in Cuba to address this new era.