Isn't it time we start to diversify the retreat space?

We are on a mission! A mission to mix up the stereotypical idea of a 'retreat'. To combine fitness/yoga retreats with real travel experiences. To help you connect with the locals, explore the traditions, devour the tastes, & dance the steps. Expect adventure, expect yoga, expect fitness, expect Cuba, and expect something very unique. 
Travel from the USA is legal & our trips fully comply with the necessary visa requirements.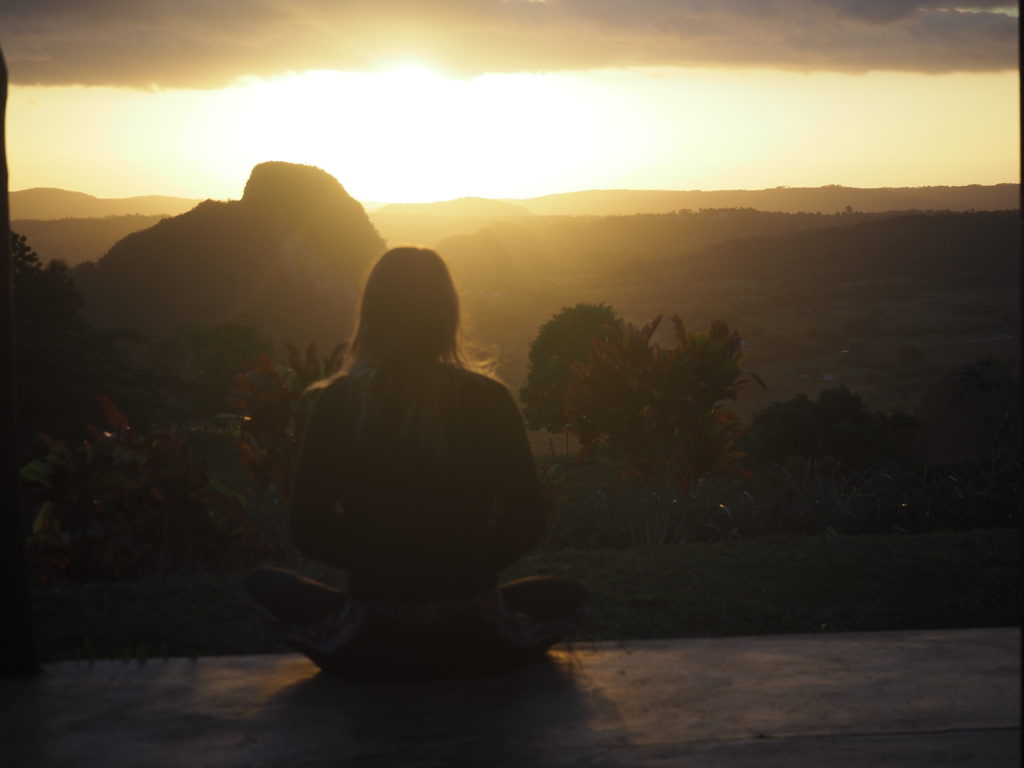 What are we offering?
We are offering you the possibility to be a host to your very own retreat in Cuba, without massive fees, having to do all the complex back-work, in a complicated island, in a different language, in a different world. This is for you if you are:
a fitness/life/anything coach desperate to run your own unique retreat but can't deal with the logistics/planning/stress
run a studio, class or group back home and want to bring your clients out on your retreat
know you want to host your retreat in Cuba but have never been here and won't have time/money/inside knowledge to scout the best locations beforehand, nor find the best guides, nor figure out the best spots for all of your groups dietary requirements etc.
Basically your part would be to bring your clients and to plan your content (you're the expert!), whilst we do the background work of logistics, itinerary planning, budget, outsourcing guides etc. (we're the experts!). We can also help you to market your retreat, and we can provide further services to help you, should you need it. 

Drop us an email to schedule a call (WhatsApp call or messaging, Skype, Phone, FaceTime or a coffee if we're close!) to discuss your ideas, get to know each other's style and what you'd like from your trip. It's good to get to know each other and see if we'll work well together. 
If you'd like to continue working with me, I'll now ask you to fill in a questionnaire with some specifics (e.g. proposed dates, amount of people, specific interests). I'll also ask for your non-refundable planning fee payment so I can get cracking on planning your dream retreat.
After just 3 working days, I will be in touch via email with the proposed itinerary & budget based on our previous chat and questionnaire. I then welcome any changes/comments you might have, to ensure that you're 100% happy with your personalised retreat experience. 
Final approval once we've revised any and all of the changes you've had. I'll include a final quote of our services. 
If you decide you'd like to book your entire trip through us, we will now discuss your preferred payment method and send you an invoice. We can happily organise a payment plan to suit you. 
Once we receive your full payment or first installment, we will finalise all of the discussed reservations. We will then continue to support you as much as you need in the lead up to your very own retreat experience – see below.
The planning fee is £300.00. If you later decide to book your entire trip with us, we will put 100% of this fee towards the total cost of your trip.
Note: I'm eager to work with you to create an affordable experience for you and your participants, so don't let the financial side put you off your dream of hosting a retreat in Cuba – contact me to discuss your situation and proposal if you're just starting out in your business and need some extra financial leeway. 

WHAT DOES THE RETREAT PACKAGE INCLUDE?
Itinerary plan
Reservations for all accommodations
Coordination of all transportation during the trip
Reservations/coordination of meals 
Reservations/coordination of additional activities: tours, classes (dance, cooking, language), hikes, meet and greets with locals or artisans, walking tours, boat rides, etc. 
Creation of budget and payment plan option 
Organization or assembly of any materials/goody bags you need prepared prior to your arrival
Creation of welcome packs, packing lists, background information etc. We give you the option to personalize these documents and to send them to your participants on your behalf 
Optional: Creation of your personalised registration page so we can collect your participant information and payment on your behalf 
Logistical and legal documentation distribution (liability waiver, visa guidance, flight guidance, dietary guidance)
Guidance for you or any participants with separate travels before or after your retreat experience
A bilingual (English/Spanish) team member with your group at all times, to help answer any questions clients have about the country and to organise/oversee the behind the scenes coordination and logistics
WHAT'S NOT INCLUDED IN THE FEE?
The cost of accommodations, transportation, tours, activities, meals, goodie bags etc is not included. The travel costs of our bilingual team member should they not already be in the country is also not included. These will be organised with you during Step 3 (Budget & Itinerary) of the planning process.