Want to explore Cuba independently but need some guidance when it comes to planning your itinerary, booking your accommodations or just figuring out the logistics of this complex island?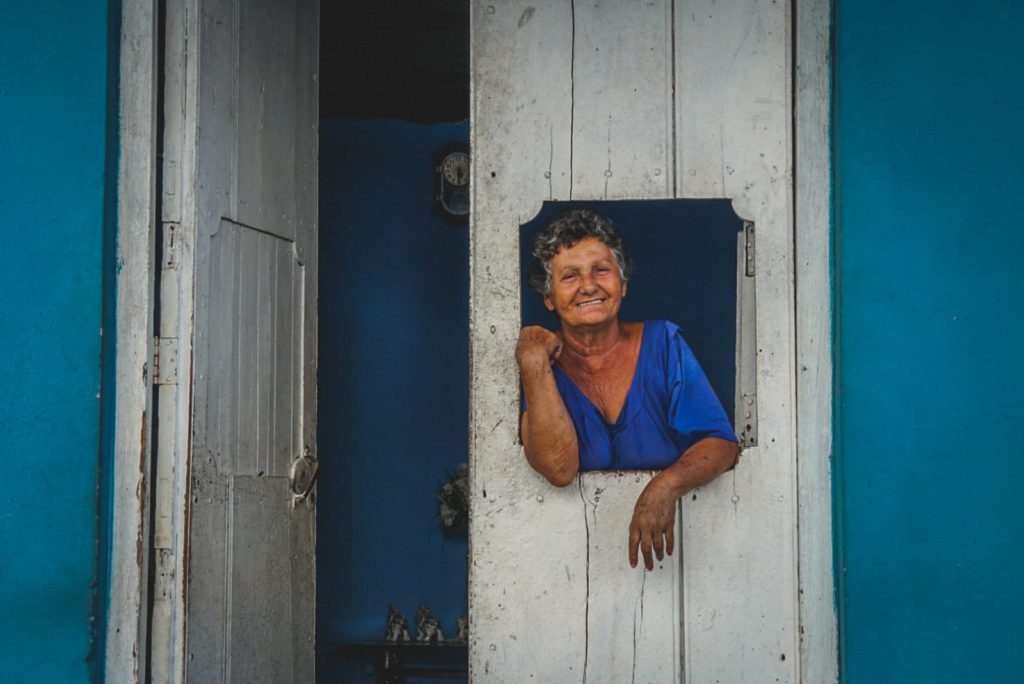 Or are you a travel host wanting to bring your group to Cuba, but no idea where to start?
Cuba travel can be a complicated and confusing task to undertake. Be it sorting out your visa, itinerary, in-country logistics, local culture, currency, worries or concerns, escaping the scams, organising and coordinating a group trip, hosting specialized events or simply wanting a friendly (and knowledgeable) face to alleviate your travel planning stresses, we can help.
All of the above is exhausting, time consuming and stressful for a normal country – but Cuba? It's a different ball game altogether. See why here.
As travellers, we often spend so many hours trip planning, stressing over the minor details, worrying about how local taxis work or which restaurant is eco-friendly, vegan and affordable. Wouldn't it be better to have someone who knows, do the hard work for you?
We can ensure an ethical and responsible way of travel, promising quality and quantity of travel experiences. We also always ensure that those who do the hard work are those who receive your money, which in a country like this is incredibly important. 
Why trust us to plan your trip?
I'm a Cuba travel expert. I design and create personalised trips, tailoring them to each person or group's budget, interests, travel style, and schedule. I can have as little or as much to do with your trip as you want, and I'll always be on call to help you navigate Cuba's complexities, and to bridge the big gap between the 'foreigner' and the 'local'. 

HOW DOES THE PLANNING PROCESS WORK?
Let's schedule a call (WhatsApp call or messaging, Skype, Phone, FaceTime or a coffee if we're close!) to discuss your trip specifics in more detail. This is a great chance for us to meet each other and assess if we'll be a good fit. This is totally free of charge! 
If you decide to let us help you plan your trip, we now ask for your non-refundable Cuba Planning Pack payment. See what this includes below. Now just allow us just 3 working days to get your personalised Planning Pack to you. 
Once you've revised your Planning Pack, let us know any feedback or changes. We'll respond to you soon after to ensure the itinerary/goodies/experiences/price is to your liking, and we'll go back and forth until it's perfect. 
Once we've finalized your plan to your liking, you can opt for us to book your travel experience on your behalf or you can continue planning your trip solo but with our continued support. If you choose to book with us, we will use 50% of the planning pack fee towards your trip costs. 
WHAT DOES THE PACKAGE INCLUDE?
Personalised itinerary/schedule ideas with access to unique activities/experiences

Recommendations for specific accommodations, taxis, restaurants & excursions/experiences
Suggested flights and visa guidance – if wanted
Information pack covering: cultural etiquette, packing list, insider tips and tricks, currency information, language help etc
Spanish language pack
Social media support – photo sharing, tagging, general 'hype' about your trip to support your sales (if necessary)
Feature in our newsletter to support your sales (if necessary)
Proposed fixed itinerary that you can book immediately with all your accommodations, transfers, excursions and unique experiences already coordinated 
Ongoing support pre-and in country
Please note: the purchase of your Planning Pack does not require you to book your entire trip through us. It is simply a personalised planning service to provide you with the best recommendations, guides & insiders information and contact list to create your perfect trip. Should you want to book the trip with us – and we will put no pressure on you at all – we will put 50% of the Planning Pack cost towards the price of your trip.